About HEL Rimu
Two locally owned, well-established and respected Taranaki electrical firms, H.E.L Electrical and Rimu Electrical, joined forces in 2019 to create HEL Rimu. Servicing homes and businesses Taranaki-wide, HEL Rimu provides electrical repair and installation services in New Plymouth, Inglewood, Stratford, Hawera, Okato, Opunake and everywhere in between.
With a combined experience of more than 60 years in business, at HEL Rimu we pride ourselves on providing quality and cost effective workmanship across all sectors – residential repairs and installation, new builds, air conditioning and heat pumps, DVS ventilation systems, security systems, commercial, industrial, poultry, telecommunication, rural and specialist testing services.
HEL Rimu also offers a 24-hour on-call service for emergencies.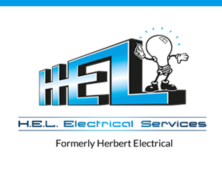 History of H.E.L Electrical
H.E.L Electrical started life in 1988 as Herbert Electrical, working from Keith and Sonja Herbert's garage in Inglewood. Quickly out growing their garage, workshops were established in Inglewood and later in New Plymouth and Okato. Rebranding to H.E.L in 2014, Keith and Sonya still play a major role within the company.
History of Rimu Electrical
Rimu Electrical was formed in 1988 by Bruce Verry to provide quality electrical services to New Plymouth and Taranaki. With a number of qualified electricians and refrigeration specialists, Rimu Electrical was also the authorised installer of DVS ventilation systems and New Zealand's most popular heat pump brands such as Daikin, Panasonic, Mitsubishi and Fujitsu – services we're proud to continue to offer as HEL Rimu.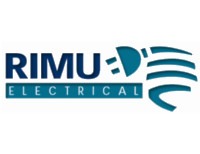 Skills, Qualifications and Memberships
All our electricians hold current Electrical Licences.

We are members of Master Electricians. There is a 3-yearly review of the standards and practices. H.E.L Electrical and Rimu Electrical have continuously maintained their 'Master Electricians' and 'Quality Assurance' certificates.

Our electricians also have other qualifications ranging for Working at Heights and EWP to Hazardous area's

We are expanding on skills in the KNX home automation and building management systems.
We are part of Aotea Group, allowing us to expand on the servicing division in our region, particularly larger commercial contracts and servicing. From small beginnings in Dunedin over 25 years ago Aotea Group have now developed a workforce in excess of 750 paid employees in 25 branches around New Zealand. Their strategy is to be the first truly national service provider for electrical contracting, security alarms and camera systems, communications and fire safety solutions.
Health and Safety
We, HEL Rimu, take health and safety seriously and it is one of our main priorities. The whole team is involved in a monthly health and safety meeting, going over any issues, new polices and learnings. After every meeting each member checks their PPE (Personal Protective Equipment) gear to ensure they have everything they require, and it is in good order. All leads and power tools are tested and maintained to current standards.
Our procedures for recording any incidents or near misses are recorded in our health and safety system, Vault. Any accidents and near misses would be investigated by our health and safety rep and policies/actions are then put in place to prevent the same event recurring. All techs have access to Vault via their tablets. At any time, they can access safety data sheets, fact sheets, health and safety forms, hazard forms and much more. It is compulsory at each job for the tech to fill out a JSA (Job Safety Analysis) before beginning any work.
All our team have read and signed our Health and Safety Policy, which is available for anyone on request.