COVID-19
New Zealand has entered Alert Level 2. This means we have updated our health and safety protocols to ensure we meet the Government requirements for a safe workplace. Here are a few policies we have in place:

• We will be keeping one metre between workers, recording who is working together (contact tracing), limiting interaction between groups of workers, disinfecting surfaces, and maintaining high hygiene standards.
• We have a daily worker sign in sheet.
• All workers will wash OR sanitise their hands when arriving/leaving, before eating, and after handling paperwork or boxes.
• Work teams will be kept as small as practical and a record will be kept of those working together.
• Cleaning our desks/work areas daily. Before and after use if shared. Cleaning vehicles if shared.
• Holding essential meetings only, in well-ventilated areas or outside, 1-2m distance with a record of attendees.
• Physical distancing from others and any wholesaler controls shall be complied with.
• When working in customers' homes, we will maintain a 2m segregation from those in the house. We will wear PPE if the customer requests or if we cannot keep a 2m distance.
• All tradesmen will carry cleaning packs and wash/sanitise their hands before and after each job and other regular intervals. Packs include gloves, masks, sanitiser, rubbish bags, disinfectant and wipes.
• We will not be sharing work tools if possible and if sharing is necessary then sanitising these between users.


To book a job please call 06 7567529 or 0800 200 210. Alternatively, you can email us on [email protected] Please include any specific requirements you have for when we attend your job/site.
Please be assured that your safety and the safety of our staff is our number one priority and we will do whatever is required to ensure everyone feels as comfortable as possible to continue working through these circumstances.

If you have any queries, please not hesitate to contact us.
Locally Owned
H.E.L Electrical and Rimu Electrical joined forces in 2019 to create HEL Rimu - we're a team based Taranaki-wide providing electrical repair and installation services in New Plymouth, Inglewood, Stratford, Hawera, Okato, Opunake and everywhere in between.
With a combined experience of more than 60 years in business, at HEL Rimu we pride ourselves on providing quality and cost effective workmanship across all sectors – residential repairs and installation, new builds, air conditioning and heat pumps, DVS ventilation systems, security systems, commercial, industrial, poultry, telecommunication, rural and specialist testing services.
HEL Rimu stands by all our work, and we make no compromises when it comes to safety – yours or ours. Using fully qualified electricians and trades people, HEL Rimu achieve excellent results for clients.
Small repairs or large installations, HEL Rimu offer quality workmanship you can trust.

Contact us today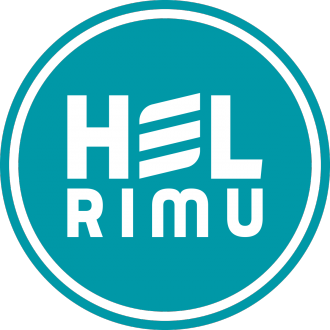 Client Testimonial
We are very pleased with the security system Rimu Electrical recently installed in our home. I was particularly impressed with their professional approach and advice. They took the time to teach us how to use the system after the initial installation which was great!
Now my wife & I are always confident when we leave the house either for a couple of hours or for a month overseas that our home is safe and secure while we are gone.
P Sanderson